Burns can cause some of the greatest pain of any injury. They can also leave behind substantial scarring that may impact the victim's self-esteem or ability to participate in many common activities. Whether you suffered chemical burns in a Phoenix construction accident or heat burns due to the negligence of a landlord or property owner that failed to take adequate fire safety precautions, you may have the right to compensation for those injuries.
Table of Contents
Speak to an Injury Lawyer
A Phoenix burn injury attorney at Hutzler Law can help you. Contact us today to learn more about your right to compensation following severe burn injuries.
How Our Burn Injury Attorneys Can Help You After Phoenix Burn? Injuries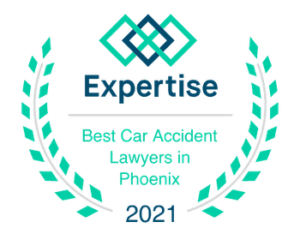 Dealing with burn injuries can be immensely complicated. In some cases, you may suffer more severe injuries than initially anticipated, or find that you need more medical treatment than you may have initially assumed. A Phoenix burn injury lawyer at Hutzler Law can help you learn more about your right to compensation, from determining who may bear liability for the incident to helping you evaluate the full compensation you may deserve for your burn injuries.
Aggressive Representation
The right lawyer can focus on a trial-based approach to every case. Once our clients accept their legal services and seek representation, Hutzler Law starts building a case based on the client's needs. They work as though the case will go to trial, preparing each element as though they may need to present it in front of a jury. As a result, the insurance company involved in the claim will often settle out of court more easily, with a higher settlement offer that better fits the needs and expectations of their clients.
Reasonable Costs
Our burn injury attorneys never make more than their clients do off a case. They start with free consultations that help their clients better understand their rights and allow them to look over the case and get a feel for how it might progress. Then, they typically accept claims on a contingent fee basis, which means that their clients pay out of a percentage of their settlements rather than paying up front. This makes legal support more affordable for our clients, and can help them feel more confident about getting the representation and support they need to manage a claim effectively.
Accessible Support
Hutzler Law's convenient office location in Phoenix allows clients can easily reach us to discuss their claims and next steps. For clients who cannot meet with us in the office for any reason, many offices offer virtual consultations to make it as easy as possible to connect, discuss your claim, and get access to the full support you may deserve.
Compensation Following a Burn Injury Claim in Phoenix: What to Expect
Burn injuries can cause several potential complications, not just for your overall health but for your finances. Pursuing compensation can make it much easier to pay your medical bills and manage the expenses that can go along with remaining out of work for an extended time. What should you expect for compensation after a burn incident in Phoenix?
Compensation for Your Medical Costs
Some types of burn treatment may lead to relatively minor medical expenses. However, extreme medical treatment for burns, especially if you require hospitalization due to an infection, could cost $25,000 or more.
Severe burns may require extensive medical treatment: a stay in a burn care unit, regular procedures, and even, in some cases, skin grafts. Furthermore, some patients with burns, especially those who suffer burns near joints, may need physical therapy to restore mobility following the burn.
Your medical expenses and the extent of your burns can substantially affect the compensation you may recover for your injuries.
Compensation for Lost Income
Dealing with significant burns may mean missing out on days or even weeks at work. Due to Phoenix's hot temperatures throughout the year, burns may prevent you from working outside while you heal. Burns may also feel extremely sensitive to touch or friction, so you may need to remain out of work for a long time after your injury. Your employer may even want you to wait until you have healed from your burns to get back to work. Lost income can start to add up, especially if you do not have a paid leave policy. Talk to your lawyer about the income you have lost because of your burns and the compensation you can expect to recover afterward.
Compensation for Pain and Suffering
Many Phoenix burn injury claims will also include compensation for pain and suffering: the non-financial, but no less tangible and frustrating, losses you may have experienced following your accident.
Talk to Hutzler Law about how your burns have affected you. You may have suffered immense physical pain or dealt with considerable emotional struggles following the burns. You may feel as though you have lost independence because of your injuries. Many people struggle with challenges to self-esteem following severe burns, especially if they have scarring in very visible areas.
Phoenix Burn Injuries
Burns can occur for a variety of reasons. The city of Phoenix issues regular warnings about scalding water temperatures, which can raise accident risks in private homes. Negligent landlords may set their water heater temperatures too high or fail to keep water heaters in proper repair. In addition, Phoenix residents may risk asphalt burns due to the high summer temperatures.
Burns can also occur due to chemical exposure, extreme cold exposure, or friction. Friction burns or asphalt burns may prove particularly likely in pedestrian, motorcycle, or bicycle accidents, when the victim ends up dragged across the pavement due to the force of the accident.
Property owners in Phoenix may need to exercise care in construction to avoid hot materials that could cause dangerous burn injuries during the hot summer months. Phoenix residents should also receive warnings about playground equipment and outdoor seating that could cause burns as temperatures continue to rise. Unfortunately, some landlords and property owners may not realize the potential hazards that visitors to their properties could experience or may fail to provide those warnings, leading to serious injuries.
How Do Burn Injuries Occur in Phoenix?
Severe burns can occur in various settings, including construction accidents, car accidents, and premises liability accidents.
Burns can fall into several categories.
Heat burns: When most people think of burns, they imagine heat burns, which occur when the patient faces high heat or flame.
Chemical burns: Chemical burns result from exposure to hazardous chemicals, and most often occur on construction sites or in warehouses or manufacturing environments that regularly use toxic chemicals.
Electrical burns: Most often, electrical burns result from the negligent actions of an electrician. More electrical burns may happen on construction sites, especially where construction workers may need to work directly with electricity.
Cold burns: Like extreme heat, exposure to extreme cold, especially over a long time, may cause burn-like symptoms.
Friction burns: Friction burns occur when the patient's skin faces exposure to extreme friction. Friction burns may occur in pedestrian, cyclist, or motorcycle accidents or due to exposure to dangerous machinery.
Burns can vary immensely in severity. In addition, some patients may face a higher risk of burn complications, including a higher risk of infection, depending on how the burns occurred.
Fighting the Insurance Company for Burn Injury Compensation
After severe injuries, you may find yourself fighting the insurance company for compensation for your injuries. Insurance companies often do not want to pay out the extensive compensation owed to burn injury victims. The insurance company may minimize the compensation it pays you by issuing a low settlement offer, pressuring you to accept partial or full liability for your burns, or denying the extent of your injuries or the treatment you needed.
Our burn injury attorneys fight to get our clients the compensation they deserve for severe burn injuries. They help fight against the insurance company, providing clients with more information about their rights and offering comprehensive support as they manage their claims.
What to Do After a Phoenix Burn Injury?
Did you suffer severe burns in an accident in Phoenix? Hopefully, you immediately sought emergency medical attention since that medical attention can prove crucial to the care you need.
Afterward:
Get a copy of any police report or accident report related to the incident. Check it for any inaccuracies.
Follow the instructions of your medical care provider. You may need to attend regular follow-up visits to check on the healing of your burns and increase your odds of fully recovering.
Keep track of your medical costs, including bills you have already paid.
Talk to a lawyer about your right to compensation following severe burns.
You do not have to handle a burn injury claim on your own. Working with a lawyer can help maximize the odds that you will recover the full compensation you may deserve for those often catastrophic losses.
FAQ
1. I have a lot of medical bills from my burns. Who has to pay for those bills?
Whether you received treatment through the Trauma Center at Maricopa Center or you decided to pursue treatment through the nationally-verified Arizona Burn Center, you likely experienced substantial medical bills as you went through treatment for your burns.
As the injured party, you have the right to decide your medical care, including where you pursue treatment and even the best treatment options for your needs. You will also have to take responsibility for the bills associated with those procedures.
When you file a burn injury claim, it does not require the liable party to pay for your medical bills directly. Rather, it provides you with the funds from a claim, which you can then use to manage the cost of your medical treatment and your other expenses after the accident. You may also have the ability to use your health insurance to cover some of the costs associated with your injuries.
2. Who can I sue for compensation after severe burns in Phoenix?
Working with a lawyer can help you determine who bears liability for your Phoenix burn injuries and what steps you may need to take to maximize your ability to recover compensation.
The liable party for your burns:
Committed an act of negligence
Caused your accident due to that negligence
For example, a negligent landlord or property owner might fail to install smoke detectors or keep a water heater set at a too-high temperature.
Remember that to file a burn injury claim, you must establish that you sustained burns in the incident. A high risk of burns, but no actual injury, will not entitle you to an injury claim.
3. How long do I have to file a burn injury claim in Phoenix?
To receive compensation for any type of injury, including burn injuries, you must file a claim before the statute of limitations runs out. Arizona allows two years for victims to file an injury claim, after which the court will likely refuse to hear the claim. However, if our burn injury attorneys identify exceptions to the statute of limitations, we can help you file a claim even after that time has passed.
Do You Need a Burn Injury Attorney in Phoenix?
If you suffered burns in an accident due to the negligence of another party, a burn injury lawyer at Hutzler Law could explain your rights and manage your claim for you.
Contact us today at (602) 730-4530 for your free consultation.
Hutzler Law, PLLC – Phoenix Car Accident Lawyers
4323 N 12th St, Suite 101,
Phoenix, AZ 85014
480-841-9761